Helping you reach your personal and professional communication goals
At ClearSpeech we work with motivated adults eager to learn and grow in the areas of speech, voice, accent and professional communication. Our clients know that effective communication is an invaluable asset in every setting
Each client is unique so each program  is tailored to individual needs: your particular voice or speech problem, your accent or professional needs as well as your learning style and availability.
From Science to Day to Day Life
At Clear Speech we are guided by the evidence of today's science to create therapy programs that are relevant to your day to day life.
Natural conversation is a part of every session to confirm your progress. Clients are encouraged to bring in materials from work and their life to keep sessions connected to what is most important to them.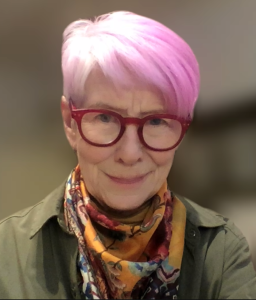 Elizabeth Hanna is an award winning speech language pathologist, actor and educator who has worked extensively with adults with a wide variety of speech and communication challenges
Her unique background supports true collaboration with her clients; creating a personalized program, built on your goals and abilities to help you to improve your ability to communicate as effectively as possible.
Therapies designed to help you coach your own growth
Sessions may include specific instruction about how sounds are made, ear training, role play, relaxation techniques, written and spoken drills.
Audio recording and analysis  are important tools to help build the listening skills that will help you coach yourself in the future.